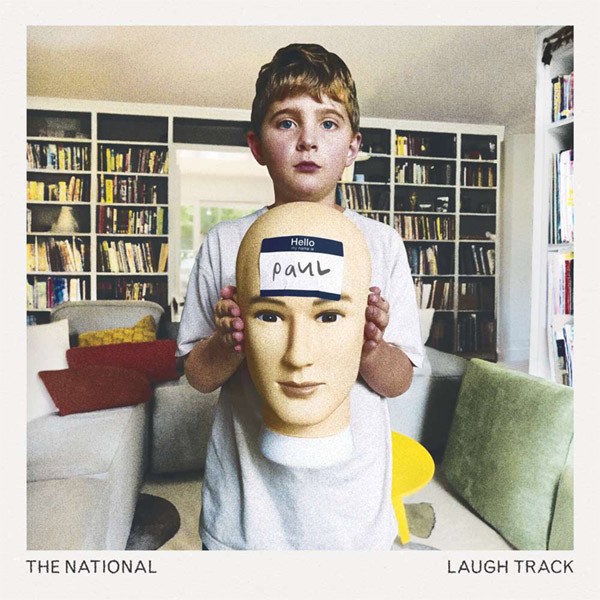 Gelungene Überraschung
Ohne große Vorankündigung veröffentlichen The National ihr neues Album »Laugh Track«. Das »Schwesteralbum« oder Ergänzungswerk zum erst im April erschienenen »First Two Pages Of Frankenstein«.

Die Songs für beide Alben entstanden gleichzeitig. Viele der hier enthaltenen Tracks wurden während der Auftritte in den letzten Monaten aber noch weiter ausgearbeitet und fertiggestellt. »Weird Goodbyes«, die Zusammenarbeit mit Bon Iver, wurde schon im August 2022 als Single veröffentlicht, fand sich dann aber nicht auf »First Two Pages Of Frankenstein« wieder, zur Überraschung der Fans. Auf »Laugh Track« reiht sich die Kollaboration nun nahtlos in die großartigen Duette mit Phoebe Bridgers und Rosanne Cash ein.

Thematisch gibt es keine absichtliche Trennung zwischen »Frankenstein« und »Laugh Track«. Während Sänger Matt Berninger auf »Frankenstein« eher auf der Suche nach einem Zufluchtsort war, hat er hier eine neue, klare Sicht auf das, was zählt. Wenn »Frankenstein« ein Zeichen für die Wiederherstellung des Vertrauens zwischen den einzelnen Bandelementen war, so ist das lebendige und neugierige »Laugh Track« das selbstbewusste Produkt dieses Prozesses und eine Absichtserklärung für jetzt und die Zukunft.

»Laugh Track« ist das vielleicht musikalisch bedingungsloseste Album, welches The National seit Jahren gemacht haben. Es ist aufmüpfig und dennoch leichtfüßig, doch es enthält ebenso viel seltene, ungebremste Schönheit wie Trostlosigkeit.
Künstler: The National
Titel: Laugh Track
Label: 4AD
Erscheinungsdatum: 17.11.2023
Auflage: n/a
! Bitte immer die Beschreibung (Variante/Ausführung) auf den Verkaufsplattformen beachten !
Das Datum basiert auf Vorabinformationen unserer Partner. Es ist ohne Gewähr und kann sich jederzeit ändern.