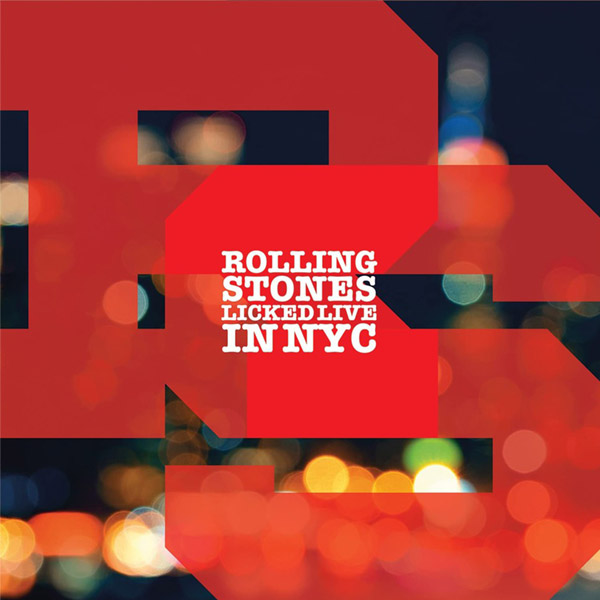 Die Rolling Stones greifen mal wieder ins Archiv – und veröffentlichen das Live-Album Licked Live in NYC in restaurierter und remasterter Version mit vier unveröffentlichten Bonustracks.
Die Stones in New York City – die große britische Band und die große US-amerikanische Hauptstadt passen ganz wunderbar zusammen. Der Mitschnitt Licked Live in NYC belegt das einmal mehr eindrucksvoll. Das erste Mal hatten die Stones im Jahr 1963 im Big Apple gespielt – unzählige Male folgten.
Im Januar 2003 kamen Sie anlässlich ihres 40. Jubiläums einmal mehr in die Metropole und spielten ein grandioses Konzert. Natürlich nicht irgendwo, sondern im Madison Square Garden, einer der bekanntesten Konzertvenues der Welt. "New York City, top of the world", meinte Mick Jagger nach einer Version von If You Can't Rock Me. Nun, New York konnte definitiv rocken. Licked Live in NYC erschien ursprünglich als HBO-TV-Special – sowie als Teil von Four Flicks.
Nun kommt dieser denkwürdige Abend in neuem Gewand daher: Im Juni 2022 erscheint Licked Live in NYC in diversen Editionen. Erhältlich ist es als DVD+2CD-Package, als SD Blu-ray+2CD sowie als Doppel-CD oder Dreifach-Vinyl.
Dazu gibt's auch vier Bonustracks – drei Live-Aufnahmen aus Amsterdam sowie einen Probenmitschnitt, allesamt bisher nicht veröffentlicht. Für Stones-Fans ein Pflichtkauf!