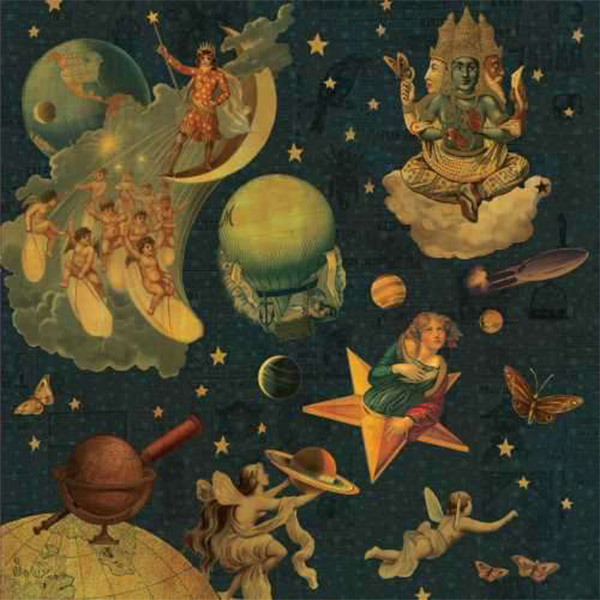 "Mellon Collie And The Infinite Sadness", das 1995er Doppelalbum der Smashing Pumpkins, das die Karriere der Band entscheidend geprägt hat, ist von der Recording Industry Association of America für mehr als 10 Millionen verkaufte Tonträger mit dem Diamond Zertifikat ausgezeichnet worden, dem höchsten Verkaufszertifikat der US-amerikanischen Musikbranche. Die erfreuliche Meldung steht in Koinzidenz mit der umfangreichen Wiederveröffentlichungskampagne, mit der EMI Music das Vermächtnis dieser namhaften Alternative-Band würdigt. Im Rahmen dieser Kampagne erscheint "Mellon Collie And The Infinite Sadness", das vierte Album der Band, nun zum allerersten Mal komplett remastered. Das Werk setzt damit die Chronik der gefeierten Wiederveröffentlichungen fort, von den ersten zwei bahnbrechenden Alben Gish (1991) und Siamese Dream (1993) im letzten Jahr bis hin zu Pisces Iscariot (1994), dem dritten Album der Band, das diesen Sommer erschien.
Erstmals veröffentlicht wurde "Mellon Collie And The Infinite Sadness" am 24. Oktober 1995 – es belegte umgehend Platz 1 der Billboard Top 200 Charts. Das in der Folge in den USA neunfach mit Platin ausgezeichnete Album brachte einige wichtige Hits hervor, darunter "Bullet With Butterfly Wings", kurioserweise der erste Top-40-Hit der Band, das exquisite "1979" und das epische "Tonight, Tonight" sowie eine ganze Reihe höchst inspirierter Videoclips. Produziert wurde das Album von Billy Corgan, Flood und Alan Moulder. Das Album wurde mit einem Grammy Award ausgezeichnet (1996 in der Kategorie Best Hard Rock Performance für "Bullet With Butterfly Wings") und wurde für insgesamt sieben nominiert. Jenseits seiner Hitqualitäten sticht "Mellon Collie" als beeindruckender Songzyklus von ungewöhnlicher Tiefe und beachtlicher stilistischer Bandbreite hervor. Es ist schlichtweg eine wunderbare Ansammlung berückend schöner Momente.
Künstler: The Smashing Pumpkins
Titel: Mellon Collie And The Infinite Sadness
Label: Virgin
Erscheinungsdatum: 18.08.2023
Auflage: n/a
! Bitte immer die Beschreibung (Variante/Ausführung) auf den Verkaufsplattformen beachten !
Das Datum basiert auf Vorabinformationen unserer Partner. Es ist ohne Gewähr und kann sich jederzeit ändern.