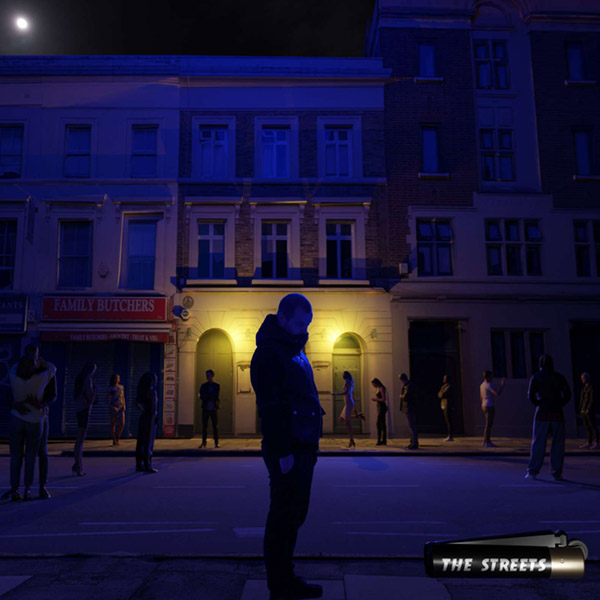 Die Platte zum Film, der Film zur Platte
Mike Skinner alias The Streets hat mit »The Darker The Shadow, The Brighter The Light« das erste reguläre Album seiner Band seit zwölf Jahren angekündigt. Der Nachfolger zum 2020er Mixtape »None Of Us Are Getting Out Of This Life Alive« wird damit das siebte Album von The Streets sein.

Die erste Single »Troubled Waters« erinnert direkt an den guten alten The-Streets-Sound, allerdings im modernen Gewand und wird damit sicherlich den Geschmack der Mike-Skinner-Fans treffen.

Begleitend zum neuen Album wird Skinners erster Spielfilm Premiere feiern, der den gleichen Namen wie die Platte trägt. Den 80-minütigen Film hat der Künstler aus Birmingham fast komplett allein auf die Beine gestellt und neben der Regie, dem Sound und der Finanzierung hat er auch selbst mitgespielt, produziert und geschrieben.

»Es hat sieben lange Jahre gedauert, an diesem Film und Album zu arbeiten«, so Skinner. »Das ist etwas, was ich schon immer machen wollte, und nachdem ich mich mit ein paar Kurzfilmen und Musikvideos beschäftigt hatte, fühlte ich, dass ich bereit war. Ich habe eine Zeit lang versucht, den traditionellen Weg zu gehen, aber es hat mir immer geholfen, meinem Instinkt zu folgen und einfach selbst weiterzumachen, also habe ich Regie geführt, darin mitgespielt, geschnitten, den Ton abgemischt, finanziert und alles produziert sowie geschrieben. Das Album würde ohne den Film nicht existieren.« Laut Mike Skinner wird der Film »The Darker The Shadow, The Brighter The Light« ein abgefahrener Noir-Krimi sein, der in der Club-Szene von London spielt.
Künstler: The Streets
Titel: The Darker The Shadow The Brighter The Light
Label: Warner
Erscheinungsdatum: 20.10.2023
Auflage: n/a
! Bitte immer die Beschreibung (Variante/Ausführung) auf den Verkaufsplattformen beachten !
Das Datum basiert auf Vorabinformationen unserer Partner. Es ist ohne Gewähr und kann sich jederzeit ändern.