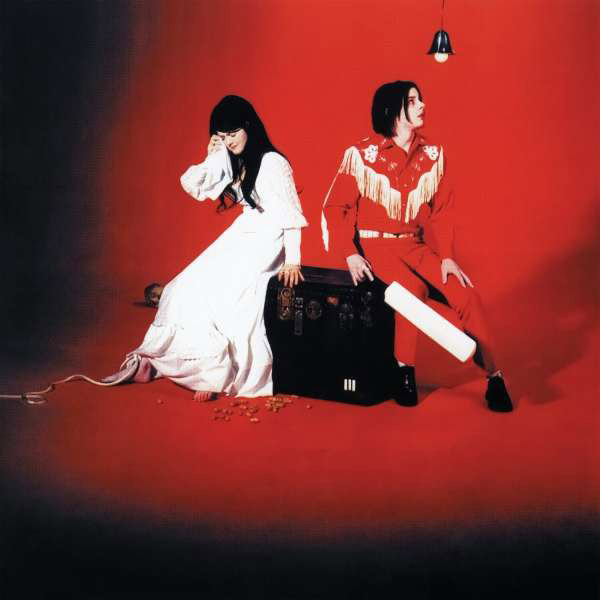 »Es ist ein Monster, das die White Stripes da geschaffen haben… Vorwärts und nicht vergessen.« Rolling Stone
Als im Herbst 2002 plötzlich auch die Hüter der Hochkultur über das Phänomen der »The« Bands sinnierten, war die Band aus Detroit, die diesen Trend begründet hatte, gerade im Studio, um ihr viertes Album »Elephant« einzuspielen. Ein Jahr später hat dieses Album, das innerhalb von 10 Tagen im kleinen Toe Rag Studio in London aufgenommen wurde, Jack und Meg White weltweit etabliert. In England und den USA wurde das Bruder-Schwester-Duo (?) bereits mit Platin ausgezeichnet und für vier Grammies nominiert, in Deutschland machte es sich das Album 6 lange Monate in den Charts gemütlich. Der Sound ist dabei alles andere als »Superstar«-kompatibel, sondern rau und einfach ehrlich. Zwar mehr als drei Akkorde, aber doch nur zwei Instrumente. Auch wenn die Spex-Single des Jahres 2003, »Seven Nation Army«, manch einen in die Irre führen mag, ein Bass ist auch hier nicht zu hören.
The White Stripes feiern den 20. Jahrestag ihres 2003 mit RIAA-Platin prämierten vierten Studioalbums »Elephant« mit einer limitierten 2xLP-Version des originalen Elephant-Albums, die auf einem Red Smoke (1. LP) & Clear with Red & Black Smoke (2. LP) farbigen Vinyl erscheint.
Künstler: The White Stripes
Titel: Elephant
Label: Sony
Erscheinungsdatum: 21.04.2023
Auflage: n/a
! Bitte immer die Beschreibung (Variante/Ausführung) auf den Verkaufsplattformen beachten !
Das Datum basiert auf Vorabinformationen unserer Partner. Es ist ohne Gewähr und kann sich jederzeit ändern.