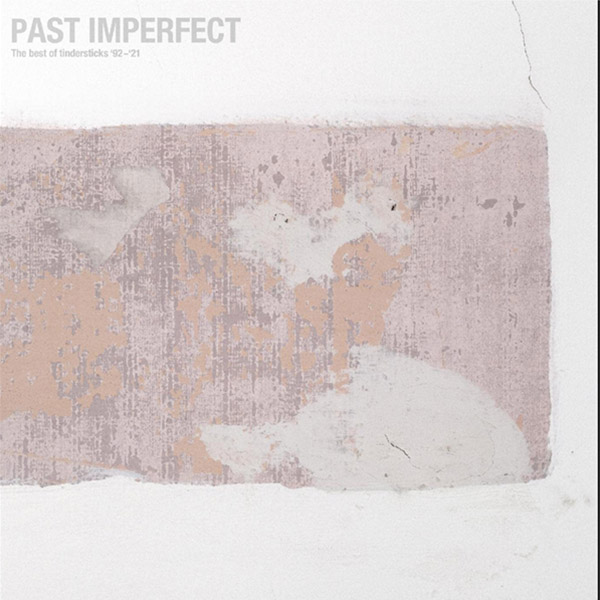 Das Beste zum 30. Geburtstag
1991 gründete sich die Band Tindersticks in Nottingham. 1993 veröffentlichten sie ihr Debüt und anschließend fünf Alben, bevor Sänger Stuart A. Staples eine Solokarriere startete. Die Band kam 2006 kurzzeitig und im folgenden Jahr dauerhaft wieder zusammen, veröffentlichte bis heute neun weitere Longplayer, zuletzt »Distractions« im Jahr 2021. Als Meister des intimen und ausladenden Stimmungsgesangs haben die Tindersticks über drei Jahrzehnte hinweg ihre eigenen Wege beschritten und ihren Signature-Sound zwischen Gitarren-Pop und Kammermusik erschaffen.

Ihren 30. Geburtstag nehmen sie zum Anlass für einen Rückblick: »Past Imperfect – The Best Of Tindersticks '92–'21« heißt ihr neues Best-of.

Wie der Titel andeutet, versammelt das Album Songs aus ihrer gesamten Karriere, von ihrer Gründung bis heute. Die erste Hälfte von »Past Imperfect« versammelt Arbeiten der Originalbesetzung der Tindersticks, bestehend aus Sänger und Gitarrist Stuart A. Staples, dem Gitarristen Neil Fraser und dem Multiinstrumentalisten David Boulter sowie dem Schlagzeuger Al Macaulay, dem Bassisten Mark Colwill und dem Multiinstrumentalisten Dickon Hinchliffe. Die zweite Hälfte enthält Musik der aktuellen Besetzung mit Staples, Fraser, Boulter, Schlagzeuger Earl Harvin und Multi-Instrumentalist Dan McKinna.

Außerdem wartet mit »Both Sides Of The Blade« ein neuer, bislang unveröffentlichter Tindersticks-Song auf der Platte. Bandchef und Mastermind Stuart A. Staples schrieb das Lied für Claire Denis' Film »Avec amour et acharnement« mit Juliette Binoche in der Hauptrolle, der am 12. Februar 2022 bei den Berliner Filmfestspielen Premiere feiert.

»Past Imperfect – The Best Of Tindersticks 92–21« gibt es als Doppel-CD im Digisleeve inklusive Einleger, als Doppel-LP auf schwarzem 140-g-Vinyl im Gatefold-Sleeve mit bedruckten Innenhüllen, als Limitiertes Deluxe-Set mit drei CDs mit dem Best-of und dem Bonus-Konzertalbum »Live At Glasgow City Halls 5th October 2008« sowie als limitierte 4-LP-Box. LP 1 und 2 enthalten das Best-of und kommen auf 140 g schwerem transparentem orangefarbenem Vinyl. Auf LP 3 und 4 wartet das Livealbum auf schwarzem Vinyl. Es ist erstmalig auf Vinyl erhältlich.