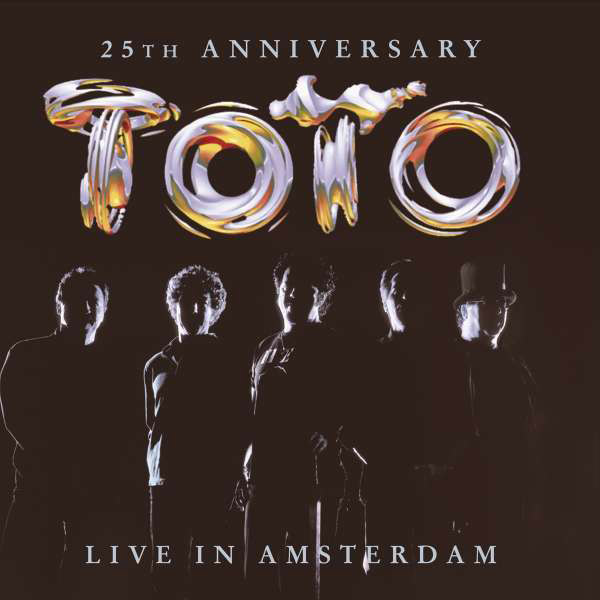 Das Jubiläumskonzert auf Vinyl
2022 feiern Toto ihren 45. Bandgeburtstag. 2003 feierten die amerikanischen Rockikonen das 25. Jubiläum ihres Debütalbums mit einem besonderen Konzert und dem zugehörigen Mitschnitt: »25th Anniversary: Live in Amsterdam«. Das Livealbum gibt es jetzt wieder auf Doppel-LP.

Die Aufnahme entstand bei ihrem Jubiläumskonzert am 17. Februar 2003 in der Heineken Music Hall in Amsterdam. Das Album erschien am 23. September desselben Jahres.

»25th Anniversary: Live in Amsterdam« war auch das letzte Live-Album der Band, auf dem Keyboarder / Sänger David Paich und Bassist Mike Porcaro zu hören waren – Paich vor seinem Halb-Rückzug vom Touren im Jahr 2005 bis zu seiner Rückkehr zur Band im Jahr 2010, als Greg Phillinganes seinen Platz einnahm, und Porcaro vor seinem Rückzug vom Touren aufgrund einer ALS vier Jahre später und seinem Tod am 15. März 2015.

Das Album enthält insgesamt 19 Tracks, Liveversionen von Hits und Klassikern wie »Africa«, »Rosanna«, »Hold The Line«, »I'll Supply the Love«, »Waiting For Your Love« oder auch ein Cover von George Harrisons »While My Guitar Gently Weeps«.
Künstler: Toto
Titel: 25th Anniversary-Live In Amsterdam
Label: earMUSIC classics
Erscheinungsdatum: 22.04.2022
Auflage: n/a
! Bitte immer die Beschreibung (Variante/Ausführung) auf den Verkaufsplattformen beachten !