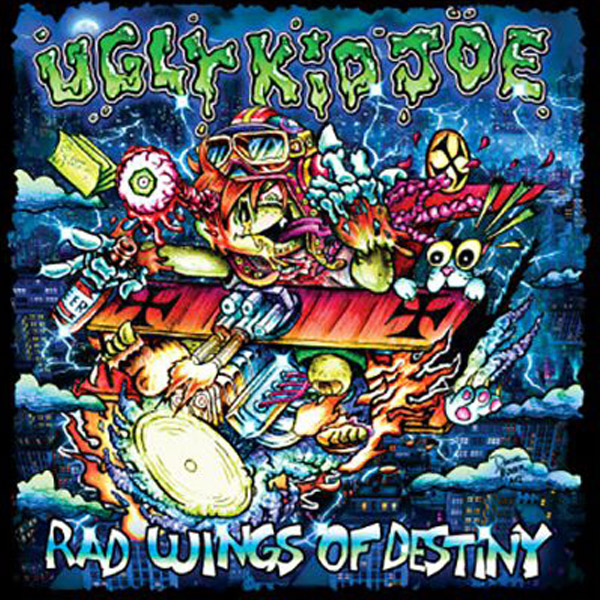 "Rad wings of destiny" ist das lang erwartete, brandneue Album der kalifornischen Band Ugly Kid Joe. Es ist ihr erstes neues Album seit dem 2015 erschienenen "Uglier than they used ta be". Für "Rad wings of destiny" arbeitet die Band mit dem Produzenten Mark Dodson zusammen, der bereits für Ugly Kid Joes Multiplatin-Debütalbum "America's least wanted" aus dem Jahr 1992 verantwortlich zeichnete. Ein Album, das dieses Jahr sein 30-jähriges Bestehen feiert. Das 10 Titel umfassende Album enthält die Singles "That Ain't Livin'", "Kill The Pain" und "Long Road". Auf dem Album sind Whitfield Crane am Gesang, Klaus Eichstadt und Dave Fortman an der Gitarre, Cordell Crockett am Bass und Zac Morris und Shannon Larkin am Schlagzeug zu hören.
Künstler: Ugly Kid Joe
Titel: Rad Wings Of Destiny
Label: Metalville
Erscheinungsdatum: 21.10.2022
Auflage: n/a
! Bitte immer die Beschreibung (Variante/Ausführung) auf den Verkaufsplattformen beachten !