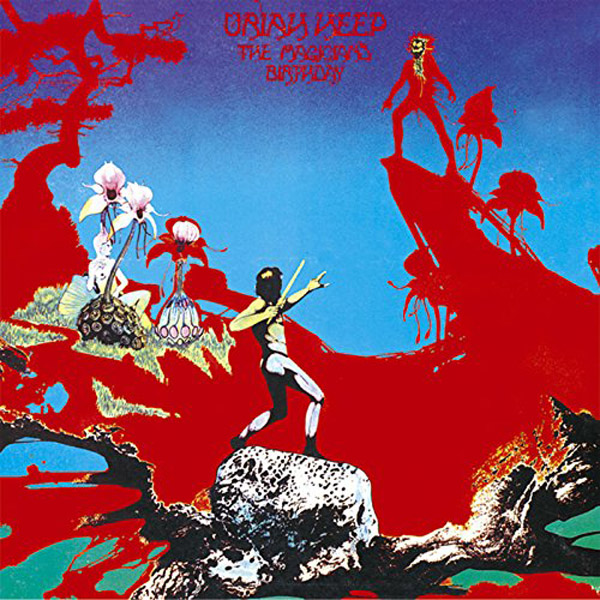 »The Magician's Birthday« als Picture Disc
Nicht nur schön anzuhören, sondern jetzt auch schön anzusehen: Zum 50. Jubiläum der beiden Uriah-Heep-Alben von 1972, »Demons And Wizards« und »The Magician's Birthday«, erscheinen diese 2022 erneut, und zwar als schicke Picture Discs.

»The Magician's Birthday« ist das fünfte Studioalbum der britischen Rocklegenden. Es erschien ursprünglich im November 1972, nur gut ein halbes Jahr nach »Demons And Wizards«, und zeigt eine innerhalb kürzester Zeit gereifte Band. »The Magician's Birthday« basiert lose auf einer Kurzgeschichte, die Ken Hensley, Gitarrist, Keyboarder und Songwriter der Band, kurz vor den Aufnahmen verfasst hatte. Neben der Single »Sweet Lorraine«, einem der bekanntesten Songs der Band, sticht vor Allem der 10-Minuten-Titeltrack heraus, in dem ein ausgedehntes Gitarren-Solo von Mick Box zu hören ist.

»The Magician's Birthday« war außerdem das zweite Album von Uriah Heep, das im »classic lineup« aufgenommen wurde: David Byron als Sänger, Gary Thain am Bass, Lee Kerslake am Schlagzeug, Mick Box an der Gitarre und Ken Hensley an Keyboard und Gitarre.