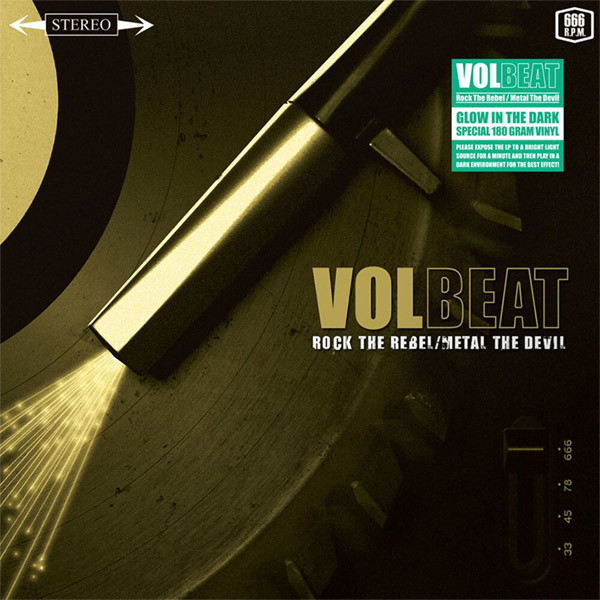 Ein besonderes Reissue
Klingt nicht nur gut, sieht auch noch gut aus. Und leuchtet im Dunkeln. Schallplattenliebhaber unter den Volbeat-Fans dürfen sich 2022 über ein besonderes Reissue freuen: »Rock The Rebel / Metal The Devil« kommt als limitierte Glow In The Dark Vinyl. Außerdem gibt es die Platte exklusiv bei EMP als red/black marbled smoke Vinyl auf 1500 Stück limitiert.

»Rock The Rebel / Metal The Devil« ist das zweite Album der dänischen Elvis-Metaler. Es erschien ursprünglich am 23. Februar 2007 als Nachfolger ihres Debüts »The Strength / The Sound / The Songs« aus dem Jahr 2005.

Alle Songs der Platte wurden von Sänger Michael Poulsen geschrieben. Aufgenommen wurden sie im Oktober 2006 in den Hansen Studios in der dänischen Stadt Ribe.

»Rock The Rebel / Metal The Devil« ist das erste Album von Volbeat, das in ihrer Heimat Platz eins der Charts erreichte. Außerdem wurde es in Dänemark mit Vierfachplatin und in Deutschland mit Gold ausgezeichnet. Und auch die Single »The Garden's Tale« erreichte Platin-Status und hielt sich 18 Wochen lang in den dänischen Charts, wo sie bis auf Platz 18 kletterte.