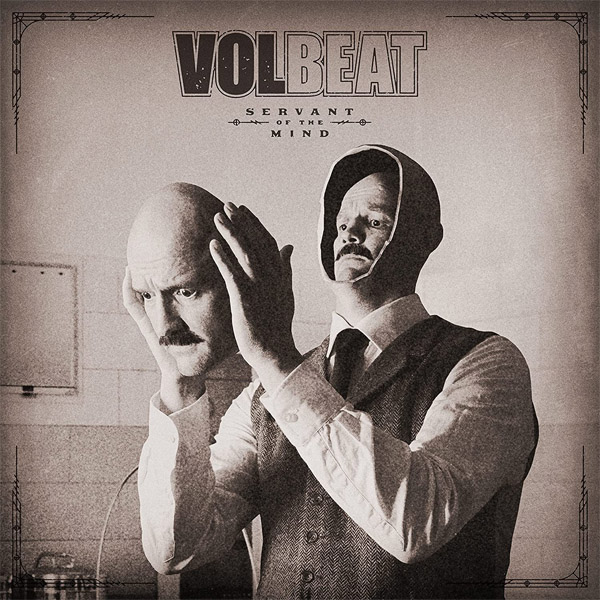 Endlich hat das Warten ein Ende: Volbeat kündigen mit Servant of the Mind ihr achtes Studioalbum an.
Für Servant of the Mind verbinden Volbeat erneut ihren einzigartigen Mix aus Heavy Metal, Psychobilly und Punk'n'Roll mit Michael Poulsens Flair für Geschichten und seinen Fähigkeiten als außergewöhnlicher Songwriter.
Zur Albumankündigung feuern Volbeat eine neue Single in die Welt: Im hymnischen "Shotgun Blues" erzählt Poulsen von geisterhaften Erlebnissen beim Einzug in ein neues Zuhause. "Jedes Mal, wenn man in ein Haus einzieht, bringt man tote Menschen mit sich", erklärt er. "Mir passiert da mitunter echt sonderbares Zeug… nicht ganz von dieser Welt."
In vielen der neuen Lieder erzählen Volbeat aufwändige und faszinierende Geschichten. "The Sacred Stones" etwa berichtet von einem "irdischen Wesen, das sich der dunklen Seite hingegeben hat. Es folgt nun einer Mission und kommt mit düsteren Kräften und gefallenen Engeln in Berührung." Das Stück "The Devil Rages" behandelt die Idee, dass der Teufel eine menschliche Gestalt annimmt. Die Eröffnungsnummer "Temple of Ekur" wiederum kehrt zu den antiken Themen zurück, die bereits in früheren Songs wie "The Gates of Babylon" vorkamen, während "Lasse's Birgita", der epische Schluss der Platte, von den ersten Hexenverbrennungen in Schweden im Jahr 1471 berichtet.
Das kommende Werk Servant of the Mind, geschrieben und aufgenommen während des Pandemie-Shutdowns, wendet den Blick verstärkt nach innen, hält sich aber kein bisschen zurück und klingt kein Stück weniger laut und treibend als frühere Platten.
Exklusiv erhältlich als "Glow In The Dark" 2-LP im Gatefold, limitiert auf 2000 Stück!
Künstler: Volbeat
Titel: Servant Of The Mind
Label: Vertigo
Erscheinungsdatum: 03.12.2021
Auflage: 2000