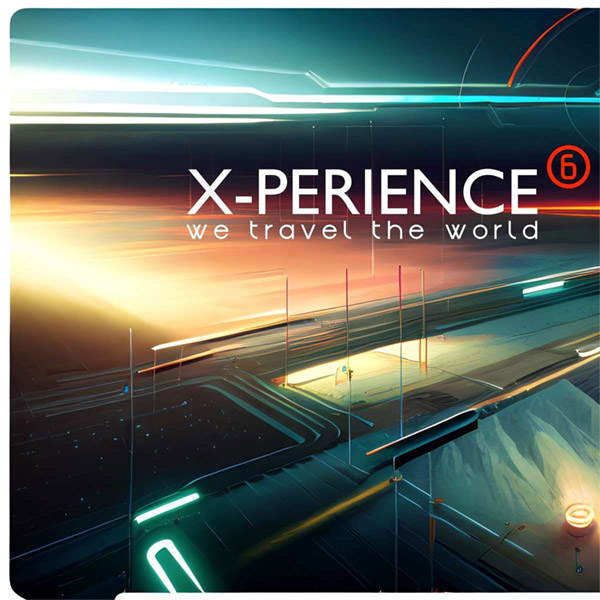 Das 6. Album der Band X-Perience ist ein elektronisches Juwel und eine konsequente Weiterentwicklung des Synthiepops der 90er. Nach dem sensationellen Comeback in 2020 mit dem Top 20 Album »555« folgt nun der spannende und sehr kompromisslos synthesizerlastige Nachfolger »We Travel The World«.
Die klare Stimme von Claudia Uhle, das hörbare Markenzeichen der Band, schwebt über einem weiten Soundteppich mit wunderbaren Melodien und harmonischen Wendungen, ganz im Stil der 80er und 90er. Als wäre der Sound nie aktueller, fließen hier perlende Synthiemelodien und breite Soundkollagen gepaart mit feinen Beats zusammen. Das Leben in der schier unendlichen Größe, Schönheit und Kostbarkeit wird hier textlich leicht und vor allem gefühlvoll verarbeitet. Einfach gute Radio – und Tanzmusik mit Stil und klarer Zielgruppe. We Travel The World ist nicht nur eine Reise um die Welt, sondern auch eine Reise zur Liebe, zum Leben und zur Freude.
X-Perience, das sind Claudia Uhle (Vocals), Alex Kaiser (Synth-Bass) und Matthias Uhle (Keyboards). Seit 1995 sind X-Perience einer der erfolgreichsten Synthie-Pop-Bands Deutschlands.
Künstler: X-Perience
Titel: We Travel The World
Label: Valicon
Erscheinungsdatum: 04.08.2023
Auflage: n/a
! Bitte immer die Beschreibung (Variante/Ausführung) auf den Verkaufsplattformen beachten !
Das Datum basiert auf Vorabinformationen unserer Partner. Es ist ohne Gewähr und kann sich jederzeit ändern.