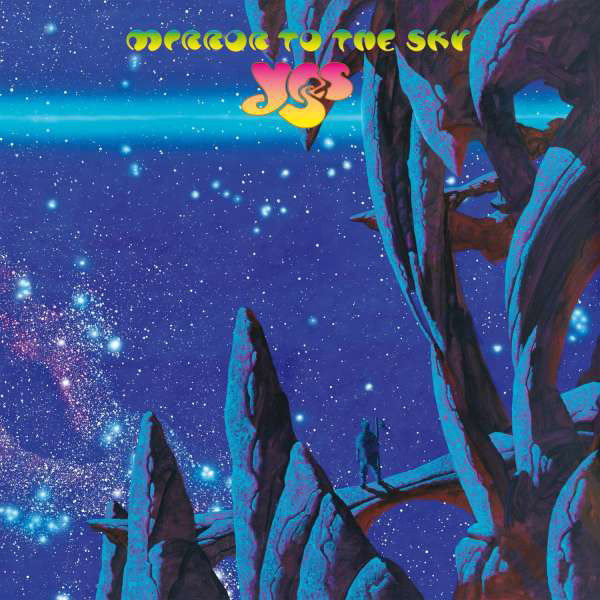 »Dies ist ein sehr wichtiges Album für die Band«, sagt Steve Howe, Yes' dienstältestes Mitglied, Meistergitarrist und Produzent von »Mirror to the Sky«, dem 23. Studioalbum der Band. »Wir haben die Kontinuität des Ansatzes beibehalten, den wir auf ›The Quest‹ etabliert haben, aber wir haben uns nicht wiederholt. Das war die Hauptsache. Wie Yes in den siebziger Jahren von einem Album zum anderen, wachsen wir und bewegen uns vorwärts. In späteren Jahren haben Yes oft losgelegt, aber dann nicht das nächste Ding gemacht. Dieses Album zeigt, dass wir wachsen und wieder etwas aufbauen.«
Für Yes ist dieses »nächste Ding« eine Sammlung von energiegeladenen, komplexen, üppigen und vielschichtigen neuen Studiosongs für ein Album, das das viel gepriesene Vermächtnis der Band erweitert und gleichzeitig den Weg in eine aufregende Zukunft weist.
»Mirror To The Sky« wird als Ltd Deluxe Electric Blue 2LP+2CD+Blu-ray Artbook mit Poster erhältlich sein, sowie als Ltd Deluxe 2CD & Blu-ray Artbook, die beide das Album in erstklassigem 5.1 sowie Dolby Atmos enthalten – ein Novum für ein Yes-Album. Außerdem sind auf der Blu-ray hochauflösende Stereo- und Instrumental-Mixe enthalten. Das Album wird auch als Ltd 2CD Digipack, Gatefold 180g 2LP & LP-Booklet und Standard CD Jewelcase erhältlich sein.
36-seitiges 12-Zoll-Hardcover-Buch. Die Blu-ray enthält 5.1 Surround Sound, Dolby Atmos und Instrumental Mixes aller Albumtracks. Artbook mit ausführlichen Liner Notes und Fotomaterial.
Außerdem erhältlich als 180g Limited Edition (Exklusiv für jpc!) Transparent Red Vinyl in einer Auflage von 300 Stück.
Künstler: Yes
Titel: Mirror To The Sky
Label: Inside Out
Erscheinungsdatum: 19.05.2023
Auflage: s.o.
! Bitte immer die Beschreibung (Variante/Ausführung) auf den Verkaufsplattformen beachten !
Das Datum basiert auf Vorabinformationen unserer Partner. Es ist ohne Gewähr und kann sich jederzeit ändern.